Welcome
If you are looking for Hypnotherapy in Newcastle Upon Tyne, then it is fair to say you are already thinking about trying Hypnotherapy and unlocking the potential your brain has to improve your life.  When you consider your brain is a computer that controls everything to do and are, seeking to reprogram that computer to achieve the things you want to do makes perfect sense.     
The reason I've called the practice 'Peace Of Mind' is because that is exactly what I'm offering.  I believe this peace is the most important thing for a person to find as it brings happiness.  If there is something in your life that makes you unhappy or you are unhappy with your life then it's never too late to make changes for the better. 
With my guidance, support and treatment you will make those changes and it's not nearly as difficult, daunting or expensive as you might think.
If you have a problem and want help email me with a brief description of what is bothering you and leave a telephone number.  I will call you and we can discuss how I can help and exactly what is involved.    
What is Hypnosis?
Hypnosis is a subject that everyone has heard of but many don't truly understand.  Hypnosis is like breathing, it's something we all do every day but don't really think about as it just happens.  If you're worried about trying hypnosis for the first time don't worry too much, I guarantee you have used hypnosis before on many occasions.
Hypnosis is an altered state for the human brain and, as we all have a brain, we all use hypnosis in our daily lives in one form or another.  Hypnosis is as old as the human race and it can be traced back as far as the ancient Egyptians, who had 'Sleep Temples' as part of their culture.
Every time you read a book and use the words on the page to imagine fictional places, people and events you are utilising hypnosis.  Every time you immerse yourself in a film or TV show you are using hypnosis to be there with the people on screen.  If you day dream at home, work or on the bus you are using hypnosis to achieve an altered state of mind.  We all use hypnosis every day, we just don't call it hypnosis.
Some people will tell you they don't believe in hypnosis and that it doesn't work and is nonsense.  Hypnosis is a way of reprogramming the human brain, which is a highly advanced computer and saying that is like saying you believe computers exist but don't believe in computer programming.
Some people hear the word 'Hypnosis' and think of a seedy stage hypnotist making people do things they don't want to do and humiliating them in front of others for laughs.  Such practices are not hypnotherapy and the reality is that true hypnosis is achieved with the client fully aware at all times of everything that is happening, they can't be made to do things they don't want to do and will remember everything afterwards.
So don't worry, I guarantee you've experienced some form of hypnosis before and when you try hypnotherapy you will be aware of what is happening at all times and never out of control of your thoughts or actions.
About Me
My name is Neil Scandrett and I was born in London in 1976, despite being born in the big city I actually spent a great deal of my childhood in a small town in rural Cornwall.  One day, when I was 14, a teacher at school dedicated a whole lesson to teaching us guided meditation.  From that day on I was fascinated.
I was fascinated by the human brain, how it worked and what it was capable of.  I soon realised that literally anything is possible if you know how to program this incredible computer we have all been given by nature.  Self-improvement became a hobby of mine from then on and I mastered the art of meditation and self-hypnosis.  I realised one day that I wanted to share the knowledge I had acquired over the years and looked into ways I could do this. 
In 2006 I took the plunge and enrolled in a course at a college teaching Hypnotherapy and Psychotherapy, I studied hard and graduated.  I joined the National Council of Hypnotherapy and hold a license to practice.  I began helping people fight addictions, defeat anxiety and depression, find the confidence in themselves to achieve their goals and generally improve their lives. 
I set up 'Peace Of Mind North East' as I wanted to help people in the North East who are either struggling in life or want to improve themselves.  I can do this through Hypnotherapy, by teaching meditation exercises and, over the years, have taken a great deal of satisfaction in the results my clients have achieved with my guidance. 
Today I enjoy my work and still use hypnosis on myself and meditate every day.  I neither drink or smoke, I've never felt the need to dabble in illicit drugs and I motivate myself to work out in the gym six days a week.  I eat a healthy diet, not because I know I should, but because I want to. 
Most importantly I can say that I'm happy, I'm happy with who I am, I'm happy with what I am and I enjoy all aspects of my life.  It's this happiness and enjoyment I want to bring to my clients and the reason I set up this practice.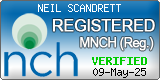 Weight Loss
Weight loss for some seems easy, they go on a diet maybe use the gym and the weight comes off, the problem can be that as soon as you come off the diet and return to normal eating habits the weight can return.  True, life long, weight loss is achieved by changing your habits for life, hypnosis can help you to want to eat foods that help rather than harm you and can also help you want to take regular exercise and burn those calories.  No more being miserable because you're on a diet and can't eat your favourite foods and no more feeling of dread when it comes time to go to the gym.  I can help you change your life for the better and for good .
Anxiety
Anxiety is the triggering of your 'fight or flight' reflex, it all dates back to when we were cavemen and this reflex was given to us to cope with the dangers of the time.  The problem is that in our modern society our fears tend to be in our mind not physical, the reflex gets triggered when something scares us but it's not physically there so there is nothing to fight or run away from.  Some people can suffer anxiety or 'panic' attacks, these attacks are a horrible experience for the sufferer and can ruin lives.  Using hypnosis to take away the fear stops the reflex being triggered and therefore stops the attacks.
Phobias
We all have fears, interestingly we are born with only two fears programmed into us, the fear of falling and the fear of sudden loud noises.  All the other fears we have are learned as we travel through life, most of the time these fears are nothing more than a minor issue and we live with them.  For some people these fears can severely affect and restrict their lives that's when you need to act, it may be a common fear like flying or spiders that you want help with or it may be something more obscure.  I can take your fear away by getting to the root cause of that fear and teaching you techniques so there is no fear.
Stopping Smoking
In this day and age we know the dangers of smoking and you don't need me to tell you them.  Smoking is a destructive, expensive and dangerous habit.  Unfortunately knowing the dangers is not enough for most people to quit without help.  Knowing you shouldn't smoke but wanting to is a bad combination, this is why most people who try to quit fail.  Hypnosis changes your attitude to smoking and makes it so you don't want to smoke, the thought of smoking suddenly seems ridiculous to you.  Combine this with having no withdrawal symptoms while quitting and not putting on weight it makes perfect sense to utilise hypnosis to quit once and for all.
Sports Motivation
We see them all the time, in public or on the cover of a magazine, maybe even on TV or in the movies, beautiful people with perfect bodies and it's easy to think these people are different to us normal folks.  The truth is these people are no different to you or me, the only difference is they are motivated to work out and eat well.  Years ago the Russians discovered that hypnosis was a powerful tool when training their Olympic athletes and began utilising this tool.  The results were so successful that these techniques were declared 'state secrets' to keep other countries from finding out they were using them.  Whether you are just starting out in fitness and want to be healthier or you are already a seasoned fitness enthusiast who wants to improve their performance then hypnosis can get you to where you want to be.  It will give you the motivation to train and help you achieve things you never thought you could.
Depression
Depression is like a wildfire sweeping our society, this epidemic is affecting more and more people by the day and even young children and suffering this terrible affliction.  I believe that as technology becomes more advanced we are becoming less physically active and this is a big factor as exercise causes your brain and body to release its natural chemicals that combat depression.  The medical world are now realising this and are actually prescribing gym memberships rather than medication which is a great thing.  Hypnosis can help you combat depression by making you want to be more active, choosing your thoughts and making you a happier, brighter person who enjoys their life.
Addiction
You can become addicted to practically anything, it may be gambling, prescription or illicit drugs, alcohol, pornography, sex, the list goes on and on.  Addiction tends to run in cycles and this is why it's hard to quit as it's hard to break the cycle or habit.  Hypnosis helps you break this cycle and reprograms the mind to stop the cravings and this enables you to break the habit and end the addiction for good.
Anything Else....
If you haven't seen your reason to seek help on this list then don't worry, hypnosis can help with practically anything so get in touch and we can tailor a treatment programme to suit you and your needs.
FEES
The initial assessment is free of charge and we will discuss a programme of treatment.
Each session with me at the college rooms costs £38 and each session lasts for one hour. 
Stopping people smoking is done in one session, with a free second session if needed, this programme costs £68
All sessions are paid for in advance through the website using a credit or debit card, no refunds are offered if you simply don't show up and the session will not happen if no payment is made.
No Results Found
The page you requested could not be found. Try refining your search, or use the navigation above to locate the post.
GET IN TOUCH
If you are worried about getting in touch don't be, there is no charge for an initial assessment and you can call me or send an email.  If you are on this site there is a good chance that there is something in your life you would like to change and you've made the first step towards making that change today.
if you then decide to have treatment the practice is based at the Saville Therapies Centre in the heart of Newcastle-upon-Tyne.  The centre is an easy five minute walk from Northumberland street, Newcastle's main street.  As the city is well served by bus, metro, train and has ample parking it is convenient and easy to get to.
Saville Therapies Centre
College Suite
Saville Chambers
Newcastle Upon Tyne
NE1 8JG
Tel:- 07512578877